A legendary Hollywood actress has died.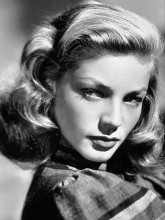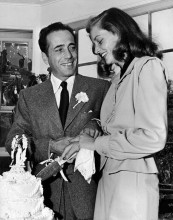 Lauren Bacall was one of the last great stars of the Golden Age of Hollywood. She became a sensation practically from the moment in her first film, To Have and Have Not, when she uttered the immortal line, "You know how to whistle, don't you, Steve? Just put your lips together and blow." Her co-star clearly considered her a sensation. She and Humphrey Bogart were married the following year and made several movies together.
Despite a difference in their ages [he was more than 20 years older] Bogie and Bacall were together until his death in 1957. When he died, she put a gold whistle in his urn with the inscription, "If you want anything, just blow."
Along with movies, Lauren Bacall appeared on Broadway several times, winning Tony Awards for two musicals: Woman of the Year and Applause, in which she starred with Canada's Len Cariou.
She was nominated for an Academy Award for playing Barbra Streisand's mother in The Mirror Has Two Faces. The Academy presented her with an honourary Oscar in 2010.
Lauren Bacall died of a massive stroke. She was 89.