Robin Williams was a comic genius and admitted to getting laughs as a mask for his lifelong battle with depression.  "Comedy for me was a great shield," Williams once explained, "It's a great way of keeping people out.  Comedy is a defense and also a weapon.  You can use it to decimate people and to hold people back.  If they laugh, they won't hurt you."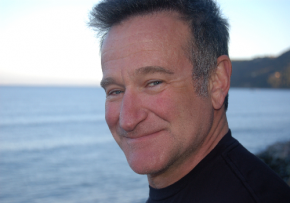 Robin Williams was found dead yesterday in his home in northern California.  Investigators say a preliminary finding is that he took his own life by asphyxia.  Robin Williams was 63.
In this age of social media, tributes are not just being paid by the rich and famous, but by everyday moviegoers and admirers.  On twitter, most are saying that Robin Williams was one of their favourites, an actor we watched while growing up, a comedian who always made us laugh.  Read more tribute tweets to Robin Williams by clicking here
Robin Williams' break out movie was Good Morning Vietnam following his TV role as the much loved alien in Mork and Mindy.  In recent decades he was a true movie star, winning an Oscar for a dramatic performance as a therapist in Good Will Hunting.  Williams was nominated for an Oscar for his role as an unconventional teacher in Dead Poets Society.  Listen to a scene from the movie:
Robin Williams had struggled with drug and alcohol abuse for many years, but had worked hard at staying sober for at least 20 years.  Last month after reportedly going back to drinking, he returned to rehab.  He last tweeted on July 31st, when he wished his daughter Zelda Rae a happy 25th birthday.  He posted a picture of him holding her as a baby.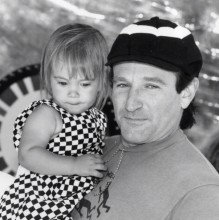 The day before on July 30th, Williams posted a link to the trailer for the latest movie Night at the Museum: Secret of the Tomb and tweeted "I hope you enjoy it." Click here to see the trailer.