The Walt Disney Company is frozen; and loving it!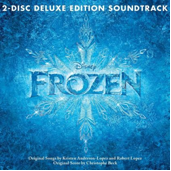 The company has reported a record third-quarter profit thanks in a large part to the hit animated movie, Frozen. The movie has grossed more than a billion dollars worldwide.
Disney's earnings were up by 22 per cent to $2.25-billion, beating analysts' expectations.
But there hasn't been much to equal Frozen in the first part of this year. Cineplex says its second-quarter net income dropped nearly 19 per cent to $23.2 million, from $28.5 million a year earlier. The reason: a weak slate of early summer movie titles that hurt ticket sales.