Prime Minister Harper says the First World War was an essential part of Canada's development despite its appalling loss of life.
It was on this date in 1914 that Britain declared war on Germany.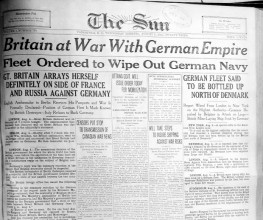 About 620,000 Canadians enlisted and around 419,000 went overseas.
About 60,000 never returned.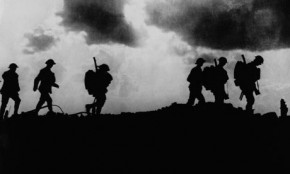 The prime minister visited the National War Memorial in Ottawa where he inspected a ceremonial guard and lay a wreath at the tomb of the unknown soldier.
Harper then spoke at a reception at the Canadian War Museum, "Amid the appalling loss by any measure, Canada as a truly independent country was forged in the fires of the First World War."