Toronto mayoral hopeful Olivia Chow's unveiled her crime prevention platform, three days after the funeral for Abshir Hassan, the popular Toronto teacher.
She says she told his father she intends to do all she can to make it a safer city.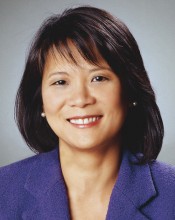 Chow says the city needs a stronger voice for gun control and promises to lobby Ottawa to ban handguns and proposes expanding police and community partnerships, including mental health services.
She also wants to see more jobs created for youth and more after school programs.
Chow detailed her plan at the North York community centre named after 11-year old Ephraim Brown, who was killed by a stray bullet while attending a family birthday party seven years ago.