A member of Broadway royalty has died.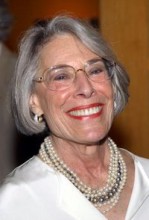 Mary Rodgers was the daughter of composer and producer Richard Rodgers, and a composer in her own right.
Rodgers first achieved fame as the composer of the 1959 musical, Once Upon a Mattress. Based on the fable, The Princess and the Pea, it made Carol Burnett a star.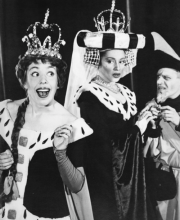 Mary Rodgers wrote several other shows. In 1966, she wrote a song for a revue called The Mad Show with a lyricist identified as Esteban Rio Nido. An answer song to the Sixties hit,  The Girl From Ipanema, the lyricist's name was a literal translation of the writer's real name, Stephen Sondheim.
Mary Rodgers also wrote several books. One of them,  Freaky Friday, became a hit movie
Rodgers was the second of three generations of Broadway composers. Her son, Adam Guettel, wrote Broadway's Light in the Piazza.
Mary Rodgers was 83.