Veteran actor Eli Wallach has died.
His film career lasted almost 60 years, in which he was mainly cast as the villain. He once said, "I've played more bandits, thieves, warlords, molesters, and mafioso than you can shake a stick at."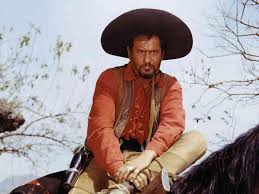 Many consider his definitive role to be the Mexican bandit, "Calvera", in The Magnificent Seven.
Wallach also helped revive Frank Sinatra's career. He was chosen to play "Maggio" in From Here to Eternity in 1953, but turned it down for a play. Sinatra got the role by default, and won the Oscar for best supporting actor.
His last film was the 2010 sequel to Wall Street with Michael Douglas.
Eli Wallach was married to actress Anne Jackson for 65 years.
Eli Wallach was 98 years old.