The Obie Awards for the best off-Broadway and off-off-Broadway proved that theatre is a multi-generational affair.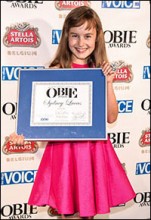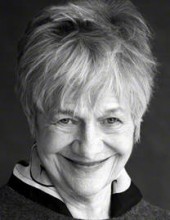 Ten year-old Sydney Lucas became the youngest-ever recipient of an Obie Award for her performance in Fun Home. The musical is based on the graphic memoir of cartoonist Allison Bechdel and won Obies for author Lisa Kron, composer Jeanine Tesori, and director Sam Gold.
The 59th annual Obie Awards also presented a lifetime achievement award to 86 year-old Estelle Parsons. She is nominated for a Tony Award for The Velocity of Autumn.