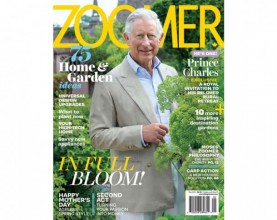 Prince Charles and his wife Camilla may not have the celebrity status that surrounds Prince William, Kate and baby George, but royal observers say the royal couple's visit to Canada is no less significant.  The four day trip begins Sunday in Halifax and includes stops in PEI and Manitoba.  It's the couple's second Canadian tour since 2012.
The Canadian secretary to the Queen says people in the two maritime provinces are anxious to see their future king.  Kevin MacLeod tells The Canadian Press there is a great deal of excitement and expectation about this royal tour.
The theme for Charles and Camilla's tour is a commemoration of Canada's past and look ahead to the future.
Prince Charles is gracing the cover of the current Zoomer Magazine.