The Shaw Festival has given its Artistic Director a vote of confidence.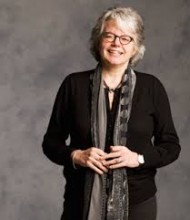 The Board of the Festival has extended Jackie Maxwell's contract through to the end of 2016. But that will be the end of her tenure.
Maxwell will program the 2015 and 2016 seasons, and work with the board on a succession strategy that will see a new artistic director take over in 2017.
Jackie Maxwell has been Artistic Director at the festival in Niagara-on-the-Lake since 2003.