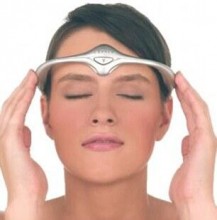 Potentially good news for those who suffer from migraines.
A nerve-stimulating headband as the first medical device to prevent migraine headaches has been approved in the United States.  Food and Drug Administration experts say the device provides a new option for patients who cannot tolerate migraine medications.
The device is a battery-powered plastic band worn across the forehead.  Using an adhesive electrode, the band emits a low electrical current to stimulate nerves associated with migraine pain.  Users may feel a tingling sensation on the skin where the electrode is applied.  The device is designed to be used no more than 20 minutes a day by patients 18 years and older.  The Cefaly headband is also available in Canada.  Find out more information by clicking here.