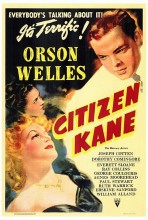 The American Film Institute calls it the greatest movie ever made.  And Orson Welles' personal draft script from "Citizen Kane" is being offered at auction by Sotheby's in London.
The typed script is valued at up to $37,000. It's filled with Orson Welles' notes and re-writes. It's marked Mr. Welles' working copy on the front page.
It's part of a collection by the late Stanley Seeger. He was a wealthy collector of everything from great works of art to historical oddities.
The collection includes 100 million year-old dinosaur eggs, Winston Churchill's armchair, and a cocktail shaker once owned by Al Capone.