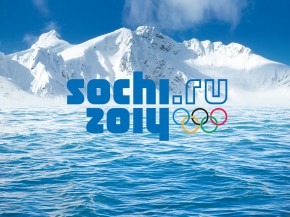 International Olympic Committee President Thomas Bach says "except for a small hiccup here or there, everything is going smoothly."  The opening ceremony for the 2014 Winter Olympics begins in Sochi, Russia at 11 o'clock this morning our time.  More then 2800 athletes will compete in 98 events during the Games, including a record 220 Canadians.  John Furlong of Canada's Own the Podium tells CP 24, "you will hear people say we didn't have the right coaches, we didn't have the right training, we didn't have the right medical plans, we didn't have physiotherapy.  None of that applies today.  We have everything and I would say that if you asked me the question, has this team gone with everything they need to be successful in Sochi, I would say they've gone with everything.  And the athletes would say they've never been better prepared going to an Olympic games."
Canada's medal count in the 2010 Vancouver games was third overall with 26 medals; 14 gold, 7 silver and 5 bronze.  Marcel Aubut, president of the Canadian Olympic Committee, says Canada's goal is to contend for the most medals over the next 16 days.
On the eve of the opening ceremony, members of a group called TO with Russia gathered last night outside the Russian consulate on Bloor Street to voice their concerns over Russia's anti-gay laws.  The online search engine Google has added its voice to the chorus of companies speaking out against Russia's law that bans so-called pro-gay propaganda.
The company has transformed its home page into a show of support for gay rights with a doodle depicting athletes against a rainbow coloured backdrop.  Below the logo is a two-sentence section of the Olympic charter that begins, "The practice of sport is a human right." See the logo here.