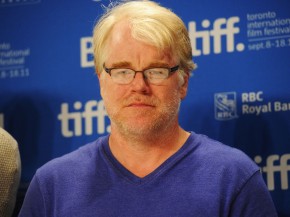 Family, friends and colleagues are expressing their sadness over the death of Oscar-winning actor Philip Seymour Hoffman.  Actor Albert Brooks calls Hoffman "One of the greats of his generation."  Russell Brand tweeted, "Addiction kills, I hope all who need it have access to abstinence based recovery."  Hoffman was found dead in his Manhattan apartment yesterday with a needle in his arm.
Hoffman won an Oscar and a Golden Globe award for his leading role in the 2005 film "Capote." He said in 2006 that playing Truman Capote was "the role of my life…I don't think I've been given one that's as good or one that's better, not in film for sure."
Hoffman was also nominated for three Best Supporting Actor Oscars, for "The Master," "Doubt," and "Charlie Wilson's War."  Hoffman has been public about his struggles with drug addiction.  He was 46.