Teatro Real in Madrid is about to unveil a new opera based on a story that became a controversial movie.
Brokeback Mountain will have its world premiere next Tuesday. The music is written by American composer Charles Wuorinen. He says the libretto was written by someone very familiar with the story. Annie Proulx wrote the short story, Brokeback Mountain, about a same-sex relationship between two cowboys in Wyoming. Proulx and Wuorinen worked together in person and by email to craft the opera.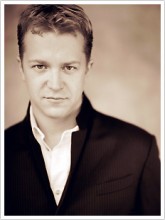 The production also has a Canadian connection. Ottawa-born bass-baritone Daniel Okulitch stars opposite American tenor Tom Randle in Teatro Real's production of Brokeback Mountain. It runs from January 28th until February 11th.