The Canadian Opera Company is about to announce a coup.
According to the Toronto Star, the COC will announce today that it has signed American soprano Christine Goerke to star in a remount of Wagner's Die Walkure.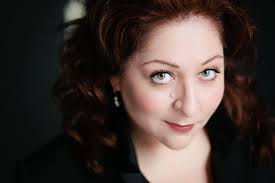 General Manager Alexander Neef's announcement will signal that the COC is scooping New York's Metropolitan Opera Company. Goerke created a sensation at the Met last year, and the Met announced with great fanfare that she would be headlining a production of Robert LePage's Die Walkure in 2018.
Her performance here three years earlier will be a major event and add to the COC's prestige. She will star in Atom Egoyan's version of Die Walkure, which hasn't been seen in Toronto since 2006. Egoyan is directing the COC's current production of Cosi Fan Tutte.
Neef is also expected to announce the 2014-15 season will include the long-awaited production of Verdi's Falstaff by Toronto director Robert Carsen. It will star Canadian baritone Gerald Finley.