A Canadian-born character actor has died in Los Angeles.
Larry D. Mann began his career as a deejay in Toronto. He also starred in a series of commercials for Bell as "the boss."
After moving to the US, Mann played roles in movies such as Heat of the Night and The Sting.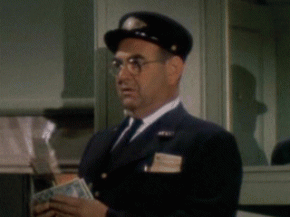 TV appearances ranged from Gunsmoke and Bewitched to Hill Street Blues.
His voice was heard on a number of animated projects, including the Christmas favourite Rudolph the Red-Nosed Reindeer.
Larry D. Mann died in Los Angeles at the age of 91.