Grammy-winning jazz musician and composer Yusef Lateef has died.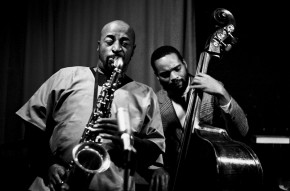 He was one of the first to incorporate world music into traditional jazz. He won a Grammy Award in 1987 for Yusef Lateef's Little Symphony, on which he played all of the instruments.
Lateef played tenor saxophone and flute, along with jazz oboe and bassoon. He introduced different types of flutes and other woodwind instruments from many countries into his music. He's credited with playing world music before there was a name for it.
His compositions have been played by soloists, bands, choirs and symphony orchestras.
In 2010, Lateef was named an National Endowment for the Arts Jazz Master, the highest jazz honor in the United States.
Yuseff Lateef died yesterday at his home Massachusetts. He was 93.