Two lost films have surfaced in the UK that feature a collaboration between a British star and a Canadian author.
The two short films were made by Peter Sellers in 1957 when he was trying to break into movies.
At the time, the future star of the Pink Panther movies was best known for the BBC radio series The Goons, but was trying to establish himself as a screen actor.
So he made the two films, Dearth of a Salesman and Insomnia is Good For You, to showcase his talents.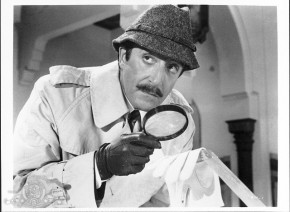 The scripts were written by Canada's Mordechai Richler, who was living in England at the time.
The films were almost thrown out on two separate occasions before someone realized their significance. They have been digitally restored and will be screened at a film festival in Britain in May.