Actors who have portrayed Nelson Mandela on film praised the former South African President.
Idris Elba stars in the new film, Mandela: Long Walk to Freedom.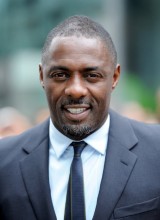 He was attending the British premiere last night when he learned the anti-apartheid icon had died. He said it was a great honour to "portray a man who defied odds, broke down barriers, and championed human rights before the eyes of the world."
Morgan Freeman played Mandela in Invictusin 2009.



He called Mandela a man of "incomparable honour, unconquerable strength, and unyielding resolve – a saint to many, a hero to all who treasure liberty, freedom and the dignity of humankind."
Mandela: Long Walk to Freedomis already the highest-grossing film in South African history after one week. It will open in Canada on Christmas day.