The Pythons are reuniting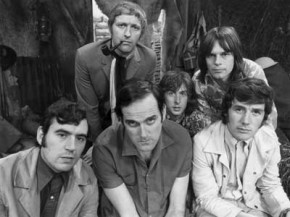 The surviving members of "Monty Python's Flying Circus" are getting together again for a stage show.
John Cleese, Eric Idle, Terry Gilliam, Terry Jones, and Michael Palin will all appear at the event.
It would be the first time the team has appeared together since the Aspen Comedy Festival in 1998.
Jones confirmed the appearance to the BBC.
There are no details at this point. An announcement is scheduled for Thursday in London.