The statue of Egerton Ryerson on the campus of the university bearing his name will not be replaced.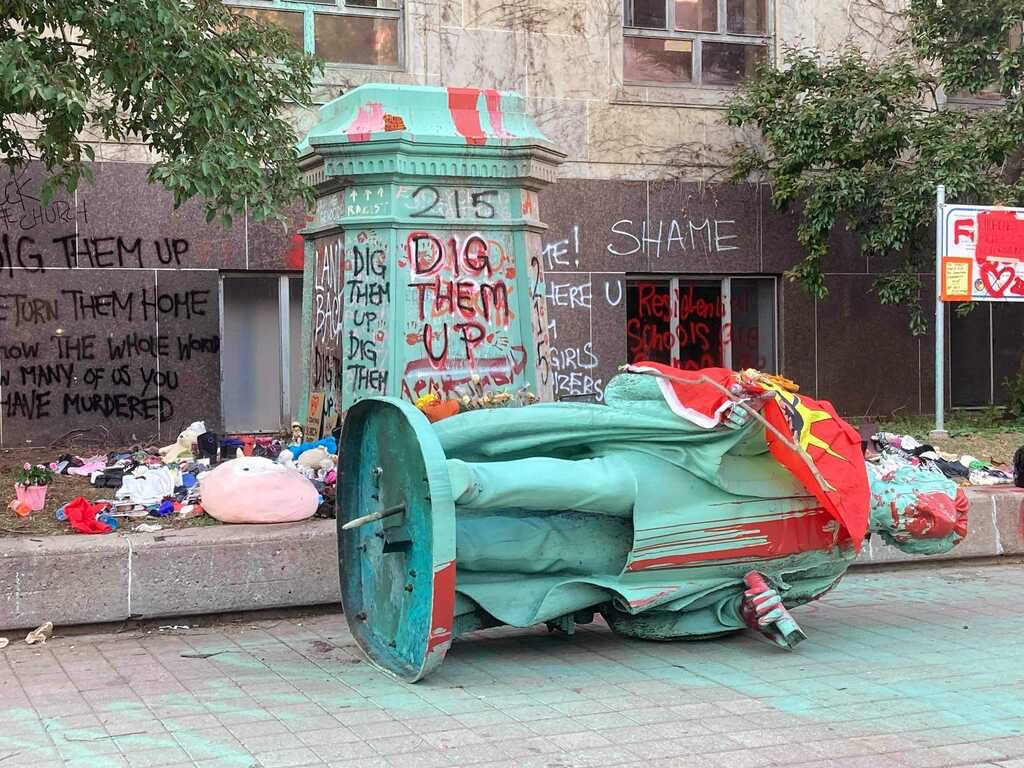 Mohamed Lachemi, the President of Ryerson University, says it will neither be replaced nor restored after protesters topped the statue on Sunday.
A special task force is also considering a name change to respond to Ryerson's legacy as a central figure in the creation of the residential school system.
Toronto Mayor John Tory has a suggestion for what could be done with the former location of the statue.
"They should just leave the base of that statue there as kind of an explanatory thing," Tory told CP24. "Then maybe put something beside it so that then maybe will can understand why this is such a searing subject."
Residential school history has been thrust into the spotlight again after the recent discovery of what are believed to be the remains of 215 Indigenous children at a former residential school in Kamloops, B.C.