Just 6 years after ripping up St. Clair West to put in a Right of Way Streetcar track costing over $100 Million and causing traffic disruptions for 5 years, the TTC says they'll have to rip up the platforms.
The issue at hand is the platform curb, which won't be compatible for the wheelchair ramps on the new Bombardier street cars that are slowly being rolled out in the city. Workers will begin modifying the platforms Sunday.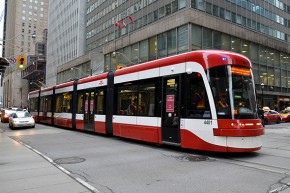 The 2.8 Million dollar project is expected to last in some places until Labour Day, and the end of the year in others.
TTC Spokesperson Brad Ross says the closure is necessary for customer safety.
During construction, no streetcars will run through the area. The TTC says buses will service the route until the work is done.