Buckingham Palace has released black-and-white images of Queen Elizabeth II as a young girl amid celebrations marking her 90th birthday.
The first image shows a young Princess Elizabeth frolicking with her father, George VI, near a swimming pool — her arms outstretched, ready to dive in. The second shows her gently gazing at a bird perched on her arm.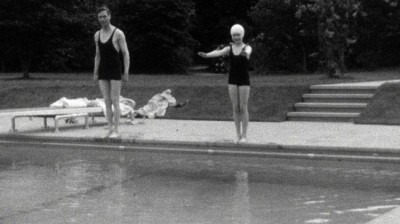 The young Princess Elizabeth is seen swimming with her father, King George VI in Britain. (Copyright: HM The Queen)
The release is part of a four-day pageant this weekend that will salute her long reign. The extravaganza coincides with the Royal Windsor Horse Show, on part of the estate that includes Windsor Castle.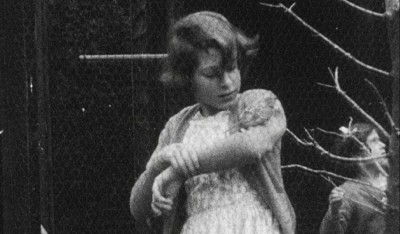 The second image shows the young Princess Elizabeth with a bird on her arm, in Britain. (Copyright: HM The Queen)
The festival will climax Sunday evening with a national televised show to be attended by the queen and her husband Prince Philip. The performers will include Gary Barlow, Helen Mirren, Kylie Minogue and Shirley Bassey.