With the Academy Award on Sunday, individual nominees will have a chance to carry off a gold coloured statuette. But even if they don't win, they'll walk away with an estimated $165,000 (US) in goodies. The contents of the infamous "gift bags" have set a new record, beating last years estimated value of $85,000 (US).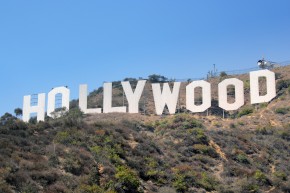 According to a release from "Distinctive Assets", the marketing agency in Hollywood that makes the bags, individuals nominated for one of the major awards will see goodies like…
A three-night stay at a Tuscan resort ($1,500).
A luxury train ride through the Canadian Rockies ($14,500).
Mediterranean sea salts ($1,500).
A silver necklace etched with the co-ordinated of the Dolby Theatre where the Oscars are held, (made by jeweller Lat & Lo, $150).
A luxury camping trip ($12,500).
Custom-made candies and desserts ($800).
A gold bike — yes, a gold bike — from Martone Cycling ($1,200).
A donation made in their names to the animal charity of their choice Halo Natural Pet Food ($10,000)
A family portrait session from Lifestyle Photography ($5,000).
A hormone injection known as an O-shot ($5,000).
A box of luxury condoms ($56).
Headphones from LG ($150).
Dove anti-perspirant ($5.49).
A vaporizer from Haze ($250).
Acne treatment from Coral Actives ($50).
A vibrator from Afterglow ($250).
A gift pack from spa Wellness 260 ($1,200).
A year's worth of Audi A4 car rentals from Silvercar ($20,000)
A lifestyle makeover package from Reset Yourself ($14,200)
A personal visit from Enigma Life founder Olessia Kantor, who will "discuss their 2015 horoscope, analyze dreams and teach them mind-control techniques" ($20,000)
Interestingly, the academy does not support the distribution of gift bags, members voted in 2006 to try to end the practice after the Internal Revenue Service revealed recipients would have to pay taxes on them.
The Academy Awards go Sunday night at 8:30 EST  at the Dolby Theatre in Hollywood.