The Canadian Forces and the veterans ombudsmen want the Senate to fix a bill that the Harper government's determined to pass before the next election.
Bill C-27 is intended to give ex-soldiers first crack at federal civil service jobs, and gives Veterans Affairs, not the Defense Department the power to determine if a soldier's medical release is the result of military service.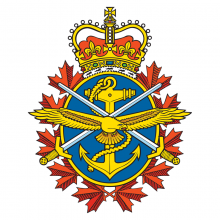 Gary Walbourne, the Canadian Forces ombudsman,says the process doesn't make sense and adds unnecessary red tape.
The legislation gives wounded troops priority for federal jobs, as long as they are qualified.
Conservatives received criticism after troops considered medically unfit complained about being summarily released. The Harper administration responded by introducing legislation that would bump wounded soldiers to the front of the line for civil service jobs.