Lonely Planet has published a list of their favourite final frontiers. In the spirit of exploring strange new worlds, to seek out new life and new civilizations, to boldly go where no man has gone before, this list is their pick of the world's ultimate frontiers – although you might want to daydream about some of them from the safety of your armchair rather than boldly go…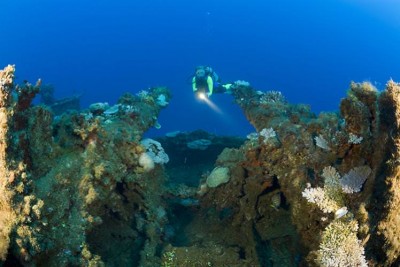 Among the picks are the Darién Gap between Panama and Colombia, which remains the only gap in the Pan American Highway due to its impenetrable jungle and swamps. Nepal is featured because last year the country opened up permits for a hundred and four new climbing peaks for the very first time. The Rub' al-Khali in Saudi Arabia is there because absolutely nothing compares to the true emptiness of its desert Empty Quarter. Wish to glow in the dark? Then add Chernobyl in Ukraine to your to-do list, where groups have started exploring abandoned cities around the old nuclear plant as radiation levels have dropped. Or how about Bikini Atoll in the Marshall Islands of the Pacific Ocean, where 60 years after the nuclear tests that put Bikini on the map, travellers are now returning to its shores for its radiant diving. The world's newest country, South Sudan, hides Boma National Park, a natural wilderness marvel, but one where you have to brave the unsettled aftermath of civil war. And the ultimate final frontier of course: Space itself.
Dozens of companies are spending millions to turn space tourism into a reality. Space Adventures is the first company to successfully transport its clients outside earth's atmosphere, with seven civilian astronauts since 2001, but others are close behind. The only drawback is the price tag – an estimated 20 to 40 million dollars per passenger, though Virgin Galactic hopes to undercut the market with fares of just a quarter of a million. For more information, seek out the website LonelyPlanet.com.