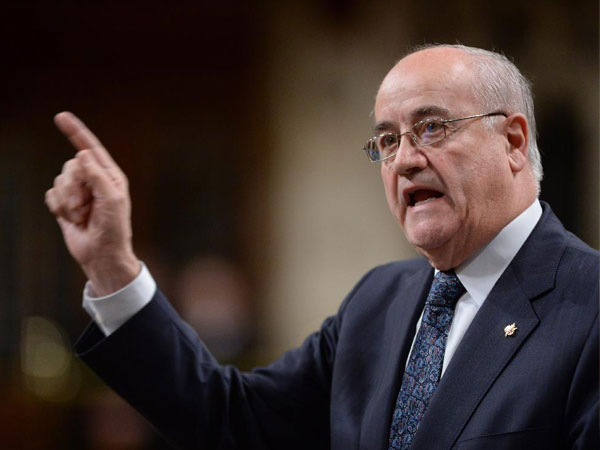 Prime Minister Stephen Harper is starting off the new year with fireworks.
Harper has blown away his embattled Veteran's Affairs Minister – Julian Fantino.
He's being shuffled back to his old job as Associate Minister of Defence – while former R.C.A.F. member Erin O'toole takes over the Veteran's Affairs posting.
Fantino found himself in hot water almost from the moment he took the job in July 2013 – and made several public relations gaffes – including a confrontation with veterans which Canadians saw replayed often – on their tv-screens.
Fantino is the former Toronto and Ontario Provincial Police Chief- who was Associate Minister of Defence in charge of procurement – before he was promoted to Veterans Affairs.