It's a must see New Years event every year in Toronto!  Bravissimo! Opera's Greatest Hits is returning to the Roy Thomson Hall stage.
The concert is produced by Atilla and Marion Glatz.  The duo dropped by the ZoomerPlex for a visit to The New AM 740's Happy Gang and The New Classical FM's Good Day GTA.  Atilla says Opera's Greatest Hits is a perfect way to start New Year's Eve.
"The show starts at 7 o'clock and by 9:15 you're out on the street or you go to a restaurant.  You do whatever you like to do and you have all that music in you and you'll run up to midnight and you'll be all happy," Atilla explained.
Not only is the show a treat for the ears, Marion says the costumes are fantastic.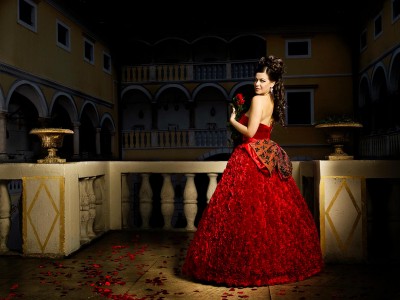 "This absolutely beautiful woman, Natalia Ushakova, has a red dress and it's a dream," Marion gushed, "and we told her she has to bring it…The opera excerpts we are playing are from the most beloved operas; Carmen, La Traviata, Rigoletto, La Boheme.  It's going to be a wonderful experience."
Bravissimo! Opera's Greatest Hits is at Roy Thomson Hall on New Years Eve and then Salute To Vienna is staged on New Years Day at Roy Thomson Hall and January 4th at Hamilton Place.  There's more information online at the Roy Thomson Hall and Salute to Vienna websites.