Jian Ghomeshi has been charged by Toronto Police in a sexual assault investigation.
The fired CBC radio host surrendered to police today.  A news release from Toronto police says Ghomeshi has been charged with four counts of sexual assault and one charge of choking, described as "overcome resistance".
He's scheduled to appear in court early this afternoon.  The release says the media will be notified of the court location well in advance of his appearance.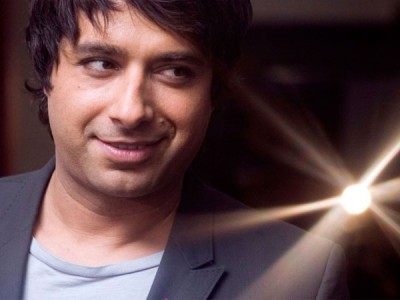 Yesterday afternoon, it was announced that Ghomeshi had dropped his $55-million lawsuit against the CBC.  The national broadcaster said the two sides had reached a settlement that will see Ghomeshi pay $18-thousand in legal costs to the CBC.
In recent weeks, at least three women have lodged formal police complaints against the former radio star and host of the cultural affairs show "Q".
The CBC fired Ghomeshi on October 26th, three days after lawyers representing him showed two CBC executives photos, emails, text messages and video that showed what CBC leaders later described as "graphic evidence that Jian Ghomeshi caused physical injury to a woman."
47 year old Ghomeshi decided to show the CBC the evidence as proof that his sexual encounters, which he has said were sometimes "rough", were also consensual.