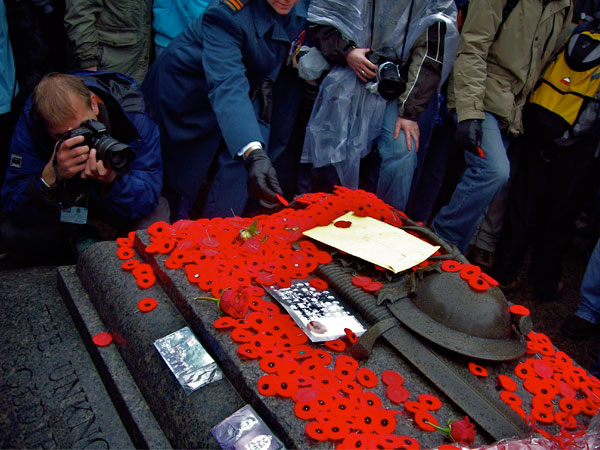 At 11:00 this morning, Canadians will pause for a moment of silence in memory of those who died fighting wars.
Remembrance Day ceremonies will have a special meaning in the wake of the attacks on two Canadian soldiers last month. This year marks the 100th anniversary of start of the First World War; the 75th anniversary of the start of the Second World War; and Canadian military personnel are once again engaged in combat missions, this time in Iraq.
The National War Memorial will be re-dedicated with a new inscription, "In Service to Canada." It's meant to broaden the monument's purpose to include all Canadian veterans and soldiers.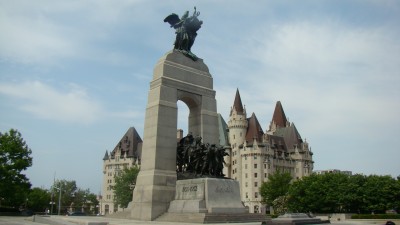 Up to 80,000 people are expected on Parliament Hill for the ceremony. Princess Anne is in Ottawa for the event. She will join Prime Minister Harper and Governor General Johnston at the Memorial.
Services will also be held at several locations in Toronto, including Queen's Park and Old City Hall.
Because today is a federal holiday, government offices and banks will be closed today. There will be no mail delivery. And liquor and beer stores will open at Noon.