A North American institution debuted on television 45 years ago today.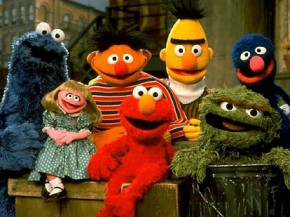 Sesame Street was the brainchild of a television producer named Joan Ganz Cooney and Lloyd Morrissett of the Carnegie Foundation. They formed the Children's Television Workshop and brought Jim Henson and his Muppets on board to provide some of the show's most memorable characters.
The goal of Sesame Street was to "master the addictive qualities of television and do something good with them." It was originally funded by the Carnegie Foundation. But, as the popularity of the characters grew, the show was able to rely on a steady stream of revenue from the sale of show-related merchandise.
A survey in 1996 found that 95 per cent of preschoolers had watched the ground-breaking show by the time they were three years old.
Sesame Street has won a record 159 Emmy Awards.
Incidentally, Toronto has it's own Sesame Street. Deputy Mayor Norm Kelly tweeted this morning that it's in his Scarborough-Agincourt ward in the Sheppard-Victoria Park area.