A Toronto landmark appears to have been saved at the last minute by a buyer with intentions to keep it open.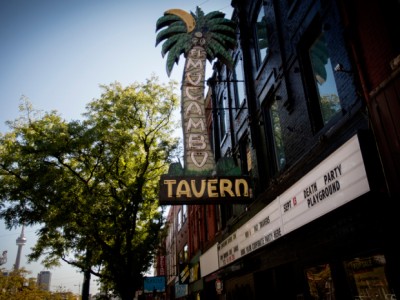 The famed El Mocambo tavern on Spadina Avenue was to hold it's final event tonight; a Parkinson's disease benefit concert that co-owner Sam Grosso had pegged as the venue's last stand.
A report in the National Post quotes real estate broker Neil Warshafsky, who represents the current owners, as saying the new buyer is "someone that people will know" and "it's their intent to keep the El Mo going as a music venue."
Most famously, the El Mocambo hosted a clandestine performance by the Rolling Stones in 1977.  The El Mo first opened in 1946.  Ella Fitzgerald also played there, as did Jimi Hendrix, and U2 among many others.  Throughout the years, the bar has changed owners an estimated ten times.  Sam Grosso and Marco Petrucci bought it in 2012 for just under $3-million.