We know that vinyl records are a thing of the past and maybe our collections need a bit of dusting off. Before you decide to sell or giveaway your lingering vinyl collection, be sure that you know what they are worth! Here are some of the most valuable records of all time…
Elvis Presley's Good Luck Charm single (1962) 33-rpm single.
This single's value is enhanced by the fact it was one of the last recordings in stores when stereo began to take over. Valued at $24,000.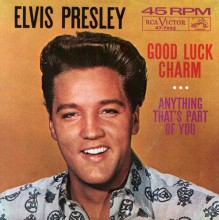 NOTE: photo shown is the 45 rpm-sleeve
Bob Dylan's The Freewheelin' Bob Dylan album (1963)
A copy of this album, in mint condition and with the original track listing, sold for $35,000. Dylan initially included four songs that he later thought were too old-fashioned. Although the songs were quickly replaced, some copies of the original album were released. How to spot an authentic one? It will have a cover that has a "Stereo/360° Sound" logo and a sticker that reads "Singing His Sensational Hit, Blowin' in the Wind".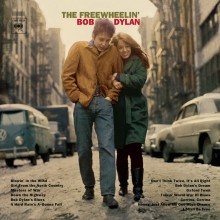 Beatles' Yesterday and Today album (1966)
A copy of this album sold for $38,800 in 1996, all because of its cover and pristine condition. The Beatles had posed in white butcher smocks, draped with pieces of meat and parts of plastic dolls. John Lennon insisted that this photo be used for the U.S. album cover. The record was on sale for only one day in limited areas before the cover was changed. Capitol Records glued on a more acceptable cover after numerous complaints from fans. [sources: The Guardian and Jahsonic].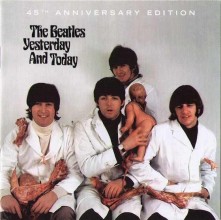 John Lennon and Yoko Ono's Double Fantasy album (1980)
This album reportedly sold for more than $400,000 in 1999. But only one copy is worth that much. It's the copy that Mark David Chapman asked John Lennon to autography in 1980 outside his apartment. 5 hours later he returned and fatally shot Lennon. This particular copy of the album was used in the court case and has Chapman's fingerprints on the cover.