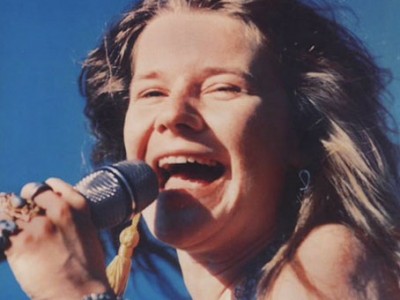 Janis Joplin who died 43 years ago, was only an active recording artist for 3 years, but her impact on the music industry far surpasses this short amount of time.
In her lifetime as a musician, she produced 4 studio albums (only two were under her name and only 3 were ever released), yet her legacy continues to be explored and shown in music, film, theatre and books.
It is in fact her legacy and iconic status that has earned her a star on the walk of fame which was revealed today (November 4th, 2013). Her friends, family and fans would say that this honour is long overdue. Although Janis is no longer with us, her music is still alive and well which can be seen in a Broadway musical, A Night with Janis Joplin.
Known as a rebel and a young woman who often went against the status quo, Joplin is both a loved and hated figure in society. But one thing is sure, she will be rememebered by many music lovers and fans across the globe and has been immortalized in her star on the walk of fame which can be found at 6752 Hollywood Blvd.