Do you know a die-hard Elvis Presley fan and want to get them a gift they will love? We've gathered some of the top gifts you could give to and Elvis fan. These gifts are unique and possibly hard to find, but fun! Check them out:
Elvis Charm Bracelet

Can't get enough Elvis? This charm bracelet with 22 dangling Elvis' is sure to do the trick.
Elvis Hot Sauce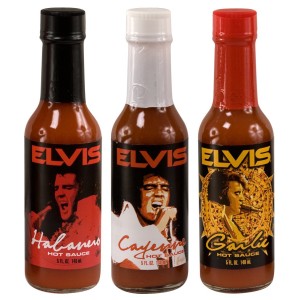 This gift will make any fan think of Elvis every time they sit down for a nice meal.
Elvis' "Teddy Bear" Perfume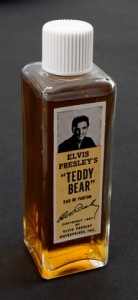 Ever wondered what Elvis would smell like? Probably like his signature "Teddy Bear" perfume.