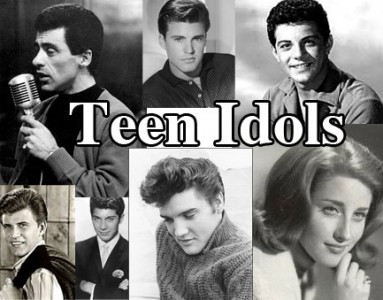 We all have that one singer who will always be a heart-throb in our minds. Whether it's a female or a male musician, there was just something about them that compelled teenagers to buy everyone of their singles, posters, merchandise and maybe even write them letters! Was it their swooning good looks, charm, their love ballads or a combination of all the above?
We've all wondered how to become a teen idol in our time so here are some quick tips for fun:
[1] Make sure your single is one that tugs at the heart strings of listeners everywhere. Sing a romantic song and make every boy/girl feel that you wrote this song just for them.
[2] Wear a leather jacket. This may seem obvious (or not) but every teen idol has been spotted with a leather jacket, it just is a part of the gig
[3] Write your fans letters! Some of our Facebook audience members remember receiving a letter or some sort of response to the letters they wrote to their idols. Do the same thing for your fans.
[4] Have a signature move- Whether it's pulling up a fan on stage or a signature hip gyration, you need to have something that sets you apart.
[5] Decide if you're going to be the charming teen idol next door or the bad guy/girl.
Now that you know how to become a teen idol, check out some of the top teen idols as chosen by our Facebook audience:
Frankie Valli – Can't Take My Eyes Off You

Elvis Presley – Can't Help Falling In Love

Ricky Nelson – Travelin' Man

Frankie Avalon – Venus

Paul Anka – Put Your Head On My Shoulder

Bobby Rydell – Volare

Lesley Gore – Maybe I Know