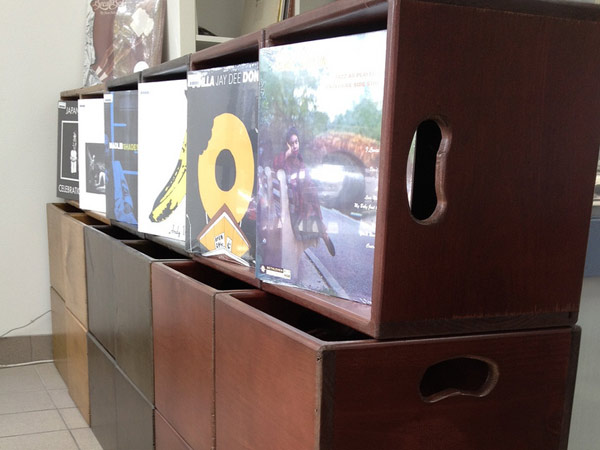 Vinyl has seen a huge comeback over the past few years. Collectors who have never given up their albums may feel that time has proven that they were right. Those who didn't hold onto their shelves of shellac may now be looking to replace some of their favourite records.
Founded in 2007, Record Store Day was a way to bring "together fans, artists, and thousands of independent record stores across the world." Record store day, now a world-wide event, takes place twice a year.
Here are five Record Store Day exclusives that listeners of our station may want to pick up:
Leonard Cohen / Jeff Buckley
Hallelujah
Numbered split 7″ of each artist performing Cohen's "Hallelujah."  To be released in support of the new Alan Light book about Hallelujah (due Dec 4).
Bob Dylan
Duquesne Whistle
Featuring "Duquesne Whistle", a song Dylan wrote with Robert Hunter, and which appears on his latest album Tempest. The B-side is a previously unreleased version of "Meet Me In The Morning" from the Blood on the Tracks sessions.
Lee Hazelwood
You Turned My Head Around: Lee Hazlewood Industries 1967-1970 (11 x 7 Box Set)
Part of the sheer joy of Light In The Attic's excavation of Lee Hazlewood's back catalogue has been exploring the output of his own late '60s label, Lee Hazlewood Industries, which issued dozens of long forgotten 45s and LPs.
Rolling Stones
The Rolling Stones (EP)
7″ vinyl EP (originally released in 1964) now available in its original format for the first time since the original release
Beach Boys
Surfin' Safari
10″ 180 gram vinyl in gatefold sleeve with their first ever single, and their latest single.
Looking for a record store in Toronto? Click here to view a map with the most of the downtown independent stores listed.
Photo | June Records