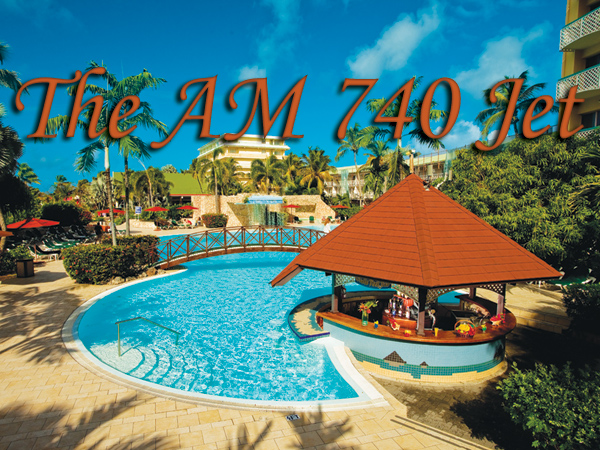 Congratulations to Barbara Murphy of Cambridge, ON who called when she heard the AM 740 Jet. Now Barbara and a guest are off to enjoy sensational St. Maarten with Sunwing Vacations, where they will stay at the 4-star beachfront Sonesta Maho Beach Resort and Casino.
Listen weekday mornings between 6 and 10 am with The Happy Gang and again between 2 and 6 pm on Afternoon Express for your chance to catch the AM 740 Jet.
Be the 7th caller to qualify for our Monday morning draw at 7:50am for your chance to fly away with Sunwing Vacations, Sonesta Hotels and Resorts and Zoomer Radio, The New AM 740.