Hall-of-Famer Gordie Howe was eulogized by one of his four children, Dr. Murray Howe, who during most of the nearly half-hour of remarks, recalled his father  off ice than the one on it.
"I still pinch myself that he was my father."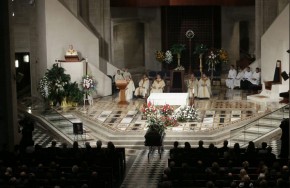 The hundreds of mourners who packed Cathedral of the Most Blessed Sacrament in Detroit, including Wayne Gretzky, Bobby Orr, former linemate Ted Lindsay, former Maple Leaf great goalie Johnny Bower, heard how Gordie was moved when he'd heard an employee at the old Detroit Olympia lost his watch to a mugger.
Murray Howe says he father told the arena worker not to say a word and then removed his Red Wings watch and gave it to him.
Asked what he would want his son to say in his eulogy, Howe said "Finally, the end of the third period.  I hope there's a good hockey team in heaven."
The rector of the church joked in his homily, "I just hope he doesn't elbow too many angels."
The Howe family requested donations be made to the Gordie Howe Traumatic Brain Injury Initiative, the Howe Foundation or the Gordie Howe Fund for Alzheimer's Research.
His wife Colleen died in 2009 from Pick's disease, a neurological condition that causes dementia.