March 8th is International Women's Day and we wanted to celebrate it with some of our favourite Canadian songbirds. Here are ten greats that came to mind. Who would you add to your list?
---
Diana Krall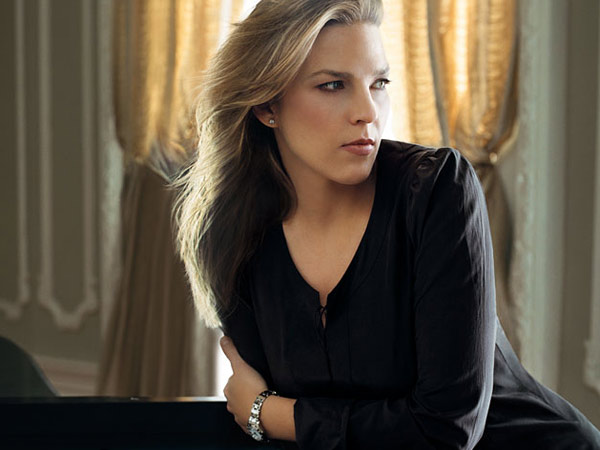 What's New: Diana Krall is currently on tour in the states. She is also featured on Paul McCartney's brand new album Kisses on the Bottom
The Song: 'The Look Of Love' – The title track off her best-selling album.
---
Buffy Sainte-Marie
What's New: This spring she will receive an honorary degree from the University of British Columbia along with ten others  for their "substantial contributions to society at provincial, national or international levels."
The Song: 'Until it's Time for You to Go' written by Sainte-Marie, it has been covered by a number of artists including Elvis Presley and Neil Diamond.
---
Rita MacNeil
What's New: Rita MacNeil will perform in her province of Nova Scotia later this month.
The Song: 'Flying On Your Own' – It was MacNeil's first song to find its way on the Canadian Charts.
---
Susan Jacks
What's New: Susan Jacks is still an active solo performer and will be kicking off a Canadian tour in March.
The Song: 'Which Way You Goin' Billy?' was the title track off of The Poppy Family's first release. The song went to No. 1 in Canada.
---
k.d. lang
What's New: k.d. lang and Joe Pisapia have been nominated for a JUNO (Producer of the Year) for her album Sing It Loud.
The Song: 'Hallelujah' – A Canadian classic by the great Leonard Cohen, k.d.'s version is absolutely stunning.
---
Sylvia Tyson
What's New: Sylvia Tyson released a novel and an album that accompanied it in 2011. Both the novel and album are called Joyner's Dream and follow the tale of a family and "its dubious legacy."
The Song: 'You Were On My Mind' – Written by Sylvia Tyson in 1964. She performed it with then husband Ian Tyson in the duo Ian & Sylvia.
---
Jann Arden
What's New: Jann Arden has had a busy year. In November 2011 she released her memoir Falling Backwards as well as her newest album Uncover Me 2. In between tour dates she uncovered herself for Zoomer Magazine's April Issue.
The Song: 'Could I Be Your Girl' – Arden took home the JUNO for single of the year in 1994 with this song.
---
Celine Dion
What's New: Celine Dion is currently on hiatus from her scheduled performance dates at Caesar's Palace. According to her website, she will return to performing after her vocal rest in June.
The Song: 'The Power Of Love' – It was the second Jennifer Rush song that Dion had covered and it became and international hit.
---
Anne Murray
What's New: Anne Murray's autobiography All of Me is now available as an audio book.
The Song: 'Snowbird' – What song could be more appropriate for a list of Canadian Songbirds?
---
Joni Mitchell
What's New: Joni Mitchell will be preforming at the Lantern Theatre in London in March.
The Song: 'Big Yellow Taxi' – It was Mitchell's first song on the charts and has become an anthem for many lovers of the environment.