A Toronto employment lawyer says the Jian Ghomeshi legal suit against the CBC for $50-million is a non-starter.  Howard Levitt told the New AM 740's Goldhawk Fights Back, Ghomeshi has no recourse in the courts after the public broadcaster fired the well known personality.  "He knows, and his lawyers know, that the case isn't worth $50-million, or $1-million, or $500, or even $1, because you can't sue civilly if you're a member of a collective bargaining unit.  If you're unionized, you can't sue.  You forfeit your rights to wrongful dismissal.  All he can do is grieve and hope to get his job back before an arbitrator.  So it's all nonsense," Levitt explained.  Listen here to the entire interview with Howard Levitt:
Jian Ghomeshi has offered his version of events that ended in the CBC star being fired by the public broadcaster.
The popular radio host posted on Facebook yesterday a statement in which he claims he was fired due to fears of a scandal if details of his "adventurous" sexual behaviour were revealed publicly.
In the statement, Ghomeshi claims he's been hounded by false allegations from an ex-girlfriend.  He details a relationship in which he engaged in dominance and submission, which he describes as a mild form of Fifty Shades of Grey.  He also raises the prospect of allegations of abuse, saying the implication may be made that this happens non-consensually.  He says that will be a lie.
The firing of Ghomeshi appears to be the opening round of a very public fight between the public broadcaster and a man who was one of the CBC's central personalities.  Ghomeshi has hired Navigator, a prominent company that describes itself as a high stakes public strategy and communications firm.  His lawyers have announced that Ghomeshi intents to sue the CBC for fifty million dollars as soon as courts open today.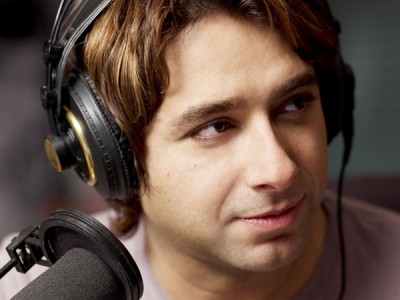 A statement from CBC spokesman Chuck Thompson says information came to their attention that precludes the CBC from continuing a relationship with Jian Ghomeshi.
The 47 year old radio host has faced no formal complaints and no charges.  A spokesman for Toronto police said in an email that there is no information on any police involvement with Mr. Ghomeshi.
The Toronto Star says the newspaper has interviewed three women who allege that Ghomeshi physically attacked them on dates without consent.  Ghomeshi says it is not unusual for him to engage in adventurous forms of sex that included role play, dominance and submission.  But he says it's always been consensual.  None of the women interviewed by the Star filed police complaints and none agreed to go on the record.  A fourth woman who worked at the CBC claims Ghomeshi propositioned her in a sexually aggressive way while at work.  The Star says she complained to her union representative but left the broadcaster after she said it was suggested by a producer of Ghomeshi's show "Q" that she do what she could to make it a less toxic workplace.