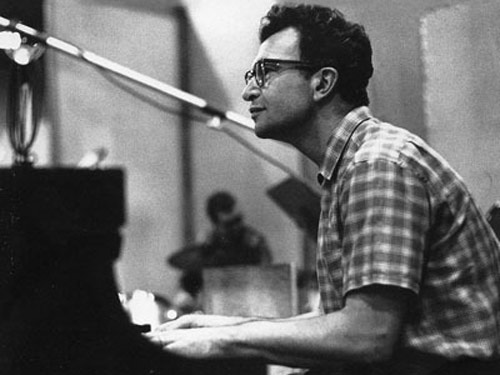 A giant of the jazz world has died.
Composer and pianist Dave Brubeck pioneered a style of music featuring exotic, challenging rhythms such as his iconic "Take Five." He was 91.
Brubeck had a career that spanned almost all American jazz since the Second World War.
He formed The Dave Brubeck Quartet in 1951 and is credited with helping to define the swinging, smoky rhythms of 1950s and '60s club jazz.
The seminal album "Time Out," released by the quartet in 1959, was the first ever million-selling jazz LP, and is still among the bestselling jazz albums of all time.
The album also features "Take Five" in 5/4 time which became the Quartet's signature theme and even made the Billboard singles chart in 1961.
In 2009 at the age of 88, Brubeck was still touring, in spite of a viral infection that threatened his heart.
Brubeck died this morning of heart failure after being stricken while on his way to a cardiology appointment with his son.
He would have turned 92 on his birthday tomorrow.